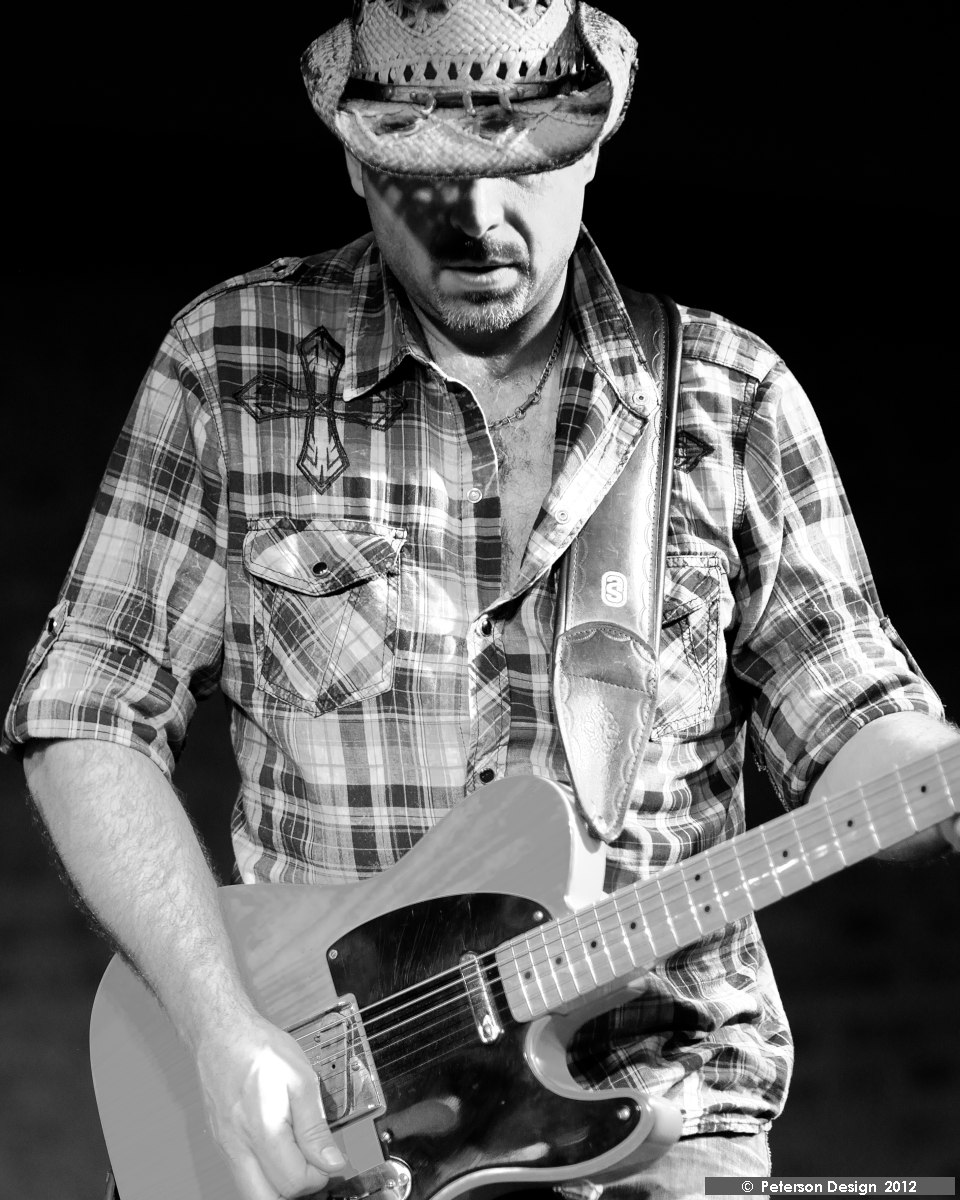 Mike Aquino
– Mike's guitar playing has been quoted as "going from country to jazz to rock to blues often within the same phrase". He started playing guitar at the age of 8 and hasn't looked back since. A graduate of both the College Of DuPage in Glen Ellyn, IL with Associates of the Arts and a Bachelors Degree from Roosevelt University's Chicago Conservatory of Music in Music Education and Jazz Performance, proves Mike has taken his journey in to the music field very seriously. After graduating college in the top 5% of the nation in music education, Mike soon hooked up with Grammy Award winning songwriter Jim Peterik. Since their first meeting Mike has been Jim's first call guitarist in the studio and on the road for the last 10 years. Mike has also gone on to be the first call session guitarist at a number of studios in the Chicago-land area staking his claim to thousands of hours of session experience and hundreds of recording. Mike has shared the stage and studio with such artists as Johnny VanZant (Lynrd Skynrd), Don Barnes and Donnie VanZant (38 Special), Henry Paul (BlackHawck/The Outlaws), Dennis DeYoung, Jimi Jamison (Survivor), Mickey Thomas (Starship), Rik Emmet (Triumph), Kip Winger, Kelly Keagey (Night Ranger) and too many more to list here.
Dick Kuhn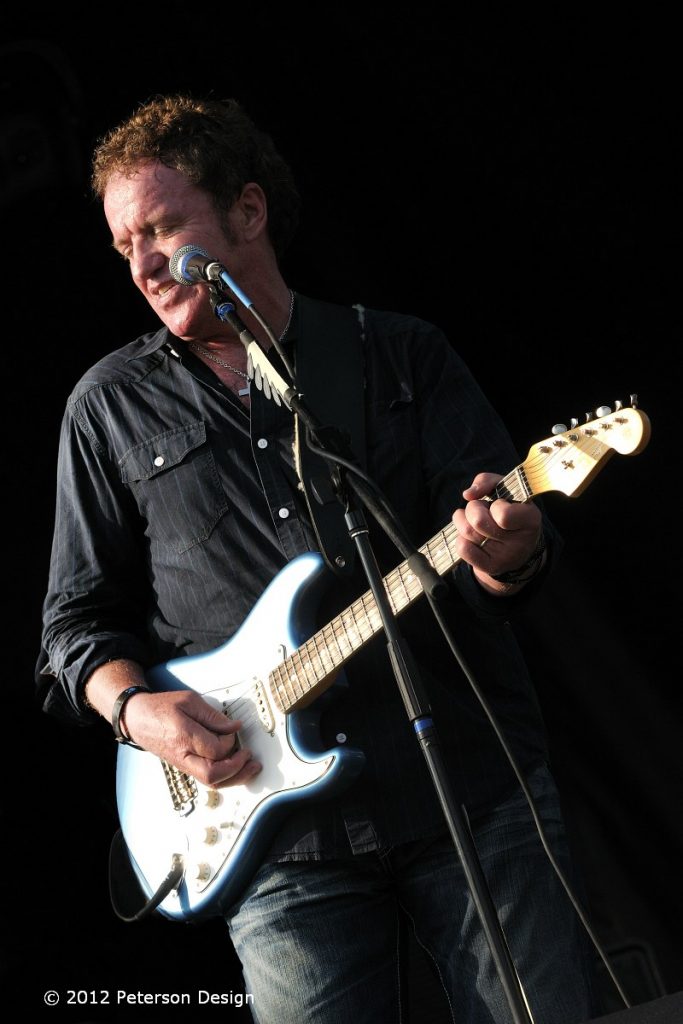 Dick was in his first Battle of the Bands in 7th grade. Throughout high school he teamed up with Dave Bickler (lead singer Survivor – Eye of the Tiger) and performed as an acoustic duo at various events. Together they wrote a rock opera (Jamie) and upon request they performed the piece for an assembly for the entire school. Dick studied music theory at Bradley University and advance guitar with the Berkley School of Music in Boston. He is a tenor in the Angelus Choir at SS Peter & Paul and in addition to performing with OMT, performs acoustic sessions either alone or with band members or friends or his singer-wife, Mary.
Dave Benziger
– Dave started taking guitar lessons in 6th grade. After quitting fairly early on (because he was a little baby who didn't like the owies his fingers got from the 2 minutes of practicing he did each week), he finally realized how much playing the guitar meant to him. It's been his love and his life ever since.
He started playing bar gigs in high school and continued doing so when he enrolled at the American Conservatory of Music in Chicago. Towards the end of his first semester, he was offered a job playing in a band 2-3 nights a week. When he asked his teacher/mentor if he should continue his education instead of taking the gig, his teacher reminded him that there would always be time to learn, not necessarily time or opportunities to work by playing music. Since then, Dave's been playing in bands (along with teaching guitar lessons) full-time. Just ask the IRS.
Dave has written, recorded, and released 3 solo guitar-instrumental albums, and an album in 2005 with some of his friends in their band, BUMP. The CD was recorded at the legendary Sunset Sound Studios in Hollywood, California, and was produced by one of Dave's guitar heroes/mentors Carl Verheyen (TV & Movie session guitarist and guitar player for the band Supertramp).
In 2009, Dave was selected from over 2,000 worldwide entries to be a Top-10 finalist in Guitar Player Magazine's Guitar Superstar competition.
Dave likes movies, pizza, German Shepherds, and long walks on the beach (with his metal detector, searching for his car keys). Dave's turn-offs include rude people, and guitar players who don't tune their guitars.
Bill Walsh
– Bill grew up in the Detroit area listening to big band, Motown and 60's and 70's rock and roll. He is a self taught bassist and joined his first band in the 9th grade playing the junior high and high school circuits. He was lucky to team up with composer and guitarist Mario Resto and his brother, Grammy and Oscar winning Luis Resto to form the jazz fusion band Boy Smiling, performing in the Detroit area in the mid-70s. He also performed with former Salem Witchcraft front man Arlen Viecelli and Mario Resto in a group called Poison. Poison was an extremely talented band musically and vocally and were well received throughout Michigan and Ohio in the late 70's. Bill considers himself fortunate to have shared the stage with Albert Collins at the Ann Arbor Jazz and Blues fest as well as preforming with Luther Allison. " I am humbled to be able to fill in for Jay when he is unable to make certain OMT gigs, I can only hope that I do a decent job of filling his shoes."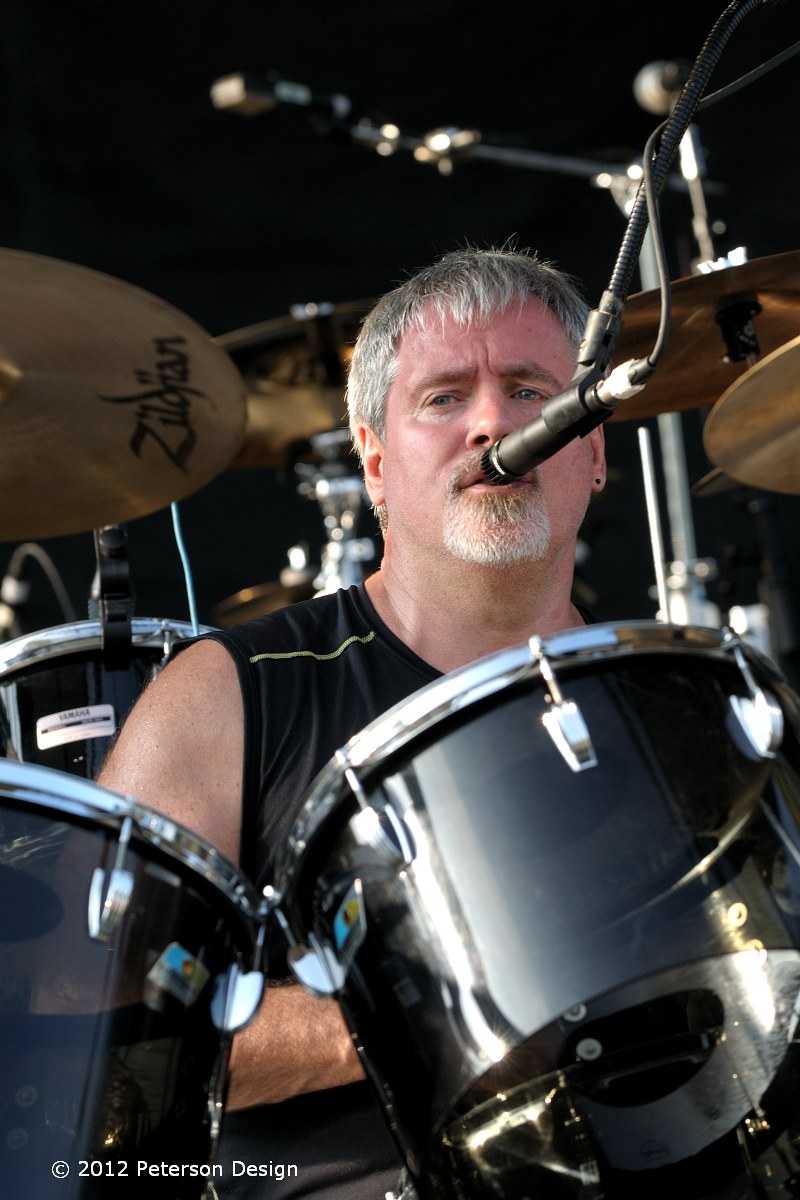 Bobby Carroll
–under construction–