Mike Aquino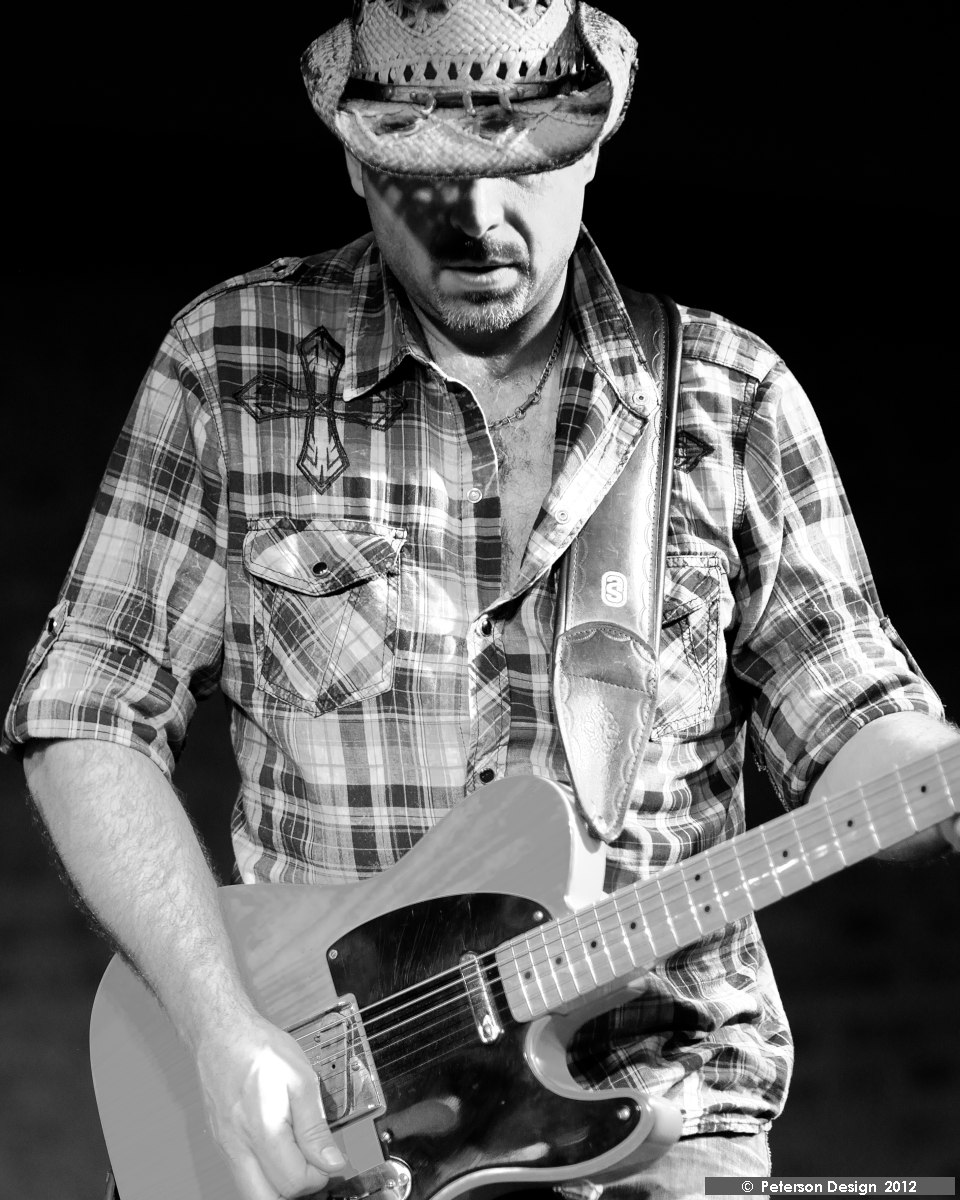 Mike's guitar playing has been quoted as "going from country to jazz to rock to blues often within the same phrase". He started playing guitar at the age of 8 and hasn't looked back since. A graduate of both the College Of DuPage in Glen Ellyn, IL with Associates of the Arts and a Bachelors Degree from Roosevelt University's Chicago Conservatory of Music in Music Education and Jazz Performance, proves Mike has taken his journey in to the music field very seriously. After graduating college in the top 5% of the nation in music education, Mike soon hooked up with Grammy Award winning songwriter Jim Peterik. Since their first meeting Mike has been Jim's first call guitarist in the studio and on the road for the last 10 years. Mike has also gone on to be the first call session guitarist at a number of studios in the Chicago-land area staking his claim to thousands of hours of session experience and hundreds of recording. Mike has shared the stage and studio with such artists as Johnny VanZant (Lynrd Skynrd), Don Barnes and Donnie VanZant (38 Special), Henry Paul (BlackHawck/The Outlaws), Dennis DeYoung, Jimi Jamison (Survivor), Mickey Thomas (Starship), Rik Emmet (Triumph), Kip Winger, Kelly Keagey (Night Ranger) and too many more to list here.
Dick Kuhn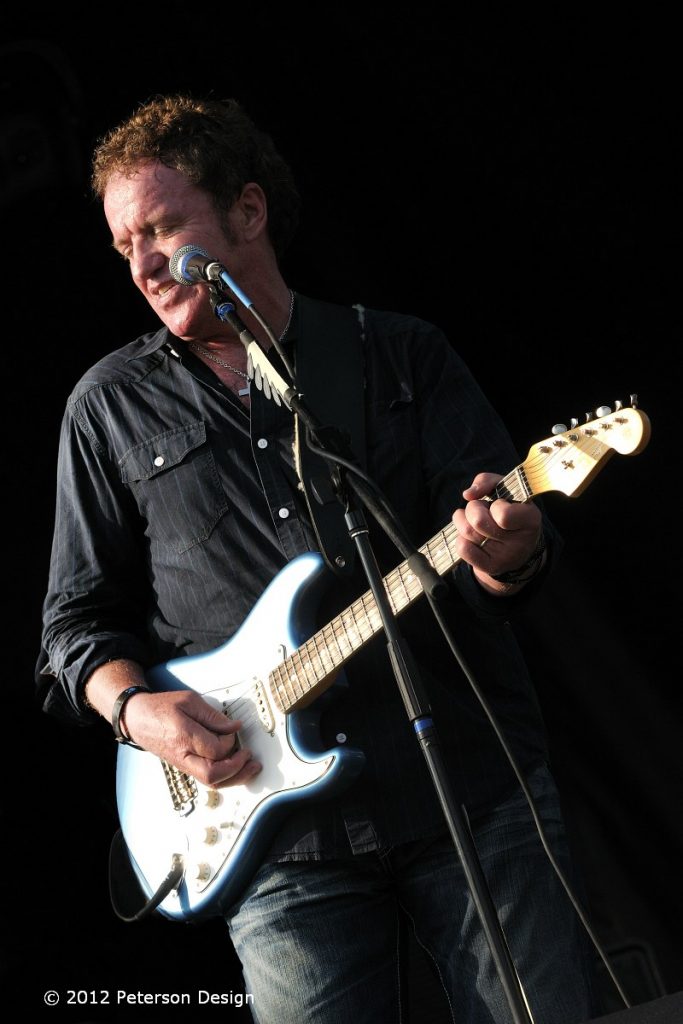 Dick was in his first Battle of the Bands in 7th grade.  Throughout high school he teamed up with Dave Bickler (lead singer Survivor – Eye of the Tiger) and performed as an acoustic duo at various events.  Together they wrote a rock opera (Jamie) and upon request they performed the piece for an assembly for the entire school.  Dick studied music theory at Bradley University and advance guitar with the Berkley School of Music in Boston.  He is a tenor in the Angelus Choir at SS Peter & Paul and in addition to performing with OMT, performs acoustic sessions either alone or with band members or friends or his singer-wife, Mary.
Bobby Carroll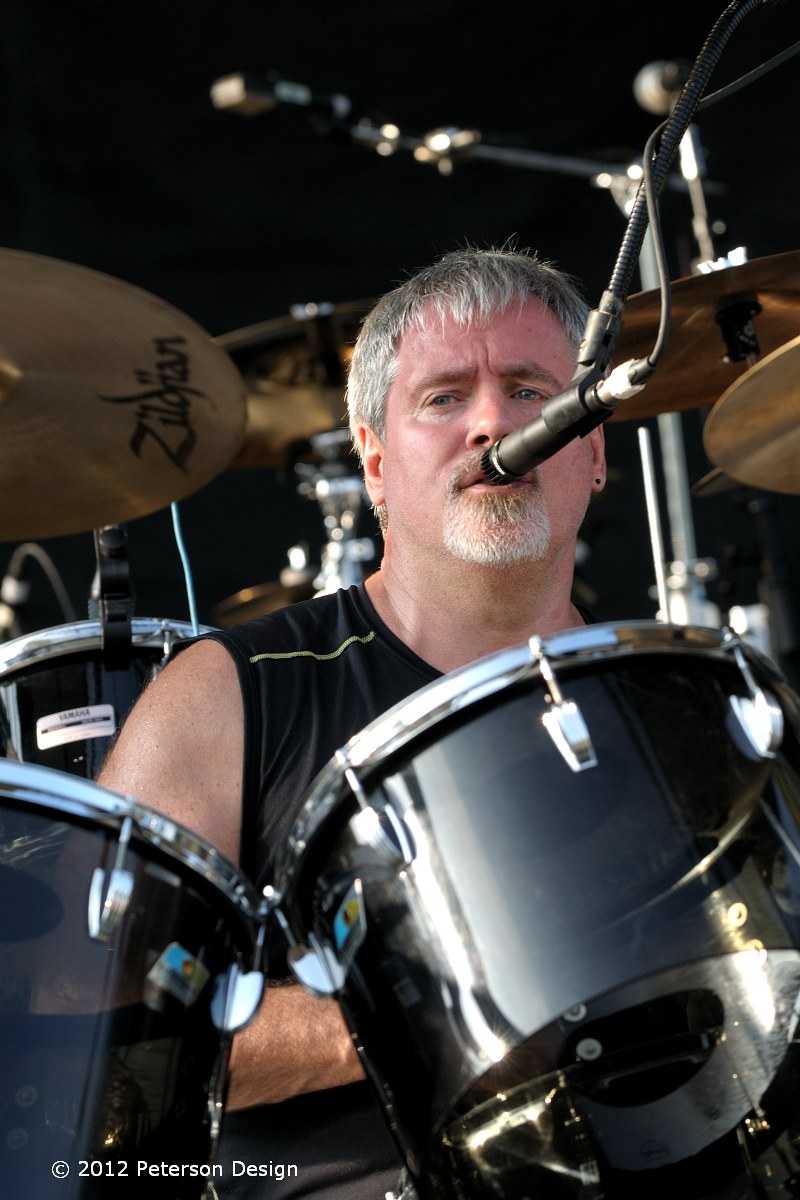 It turns out my Italian grandfather was a huge musical inspiration. Before I ever thought of playing music, he told me stories of his community of musician friends and the parties they used to play. I didn't know he played accordion and sang until he would sing songs to me while sitting on his knee. First chance to play drums was around 1965. I started playing in bands in 1970. Played with many local musicians. My only method to learn drums was listening to the music on the radio or what few records I had to play along with of my favorite artists. I still learn the same way except it's so much easier to download songs and lyrics as opposed to stopping the record to copy lyrics. I joined the original members of One More Time around 1977. Settled on a fourpiece, ensemble for the next 5 years. This band played lightly on the local club circuit. By 1983 we were a three-piece band. By default, I became the lead singer, for the most part. I had to write out or type lyrics so I can begin to sing and play drums at the same time. For the next 25 years we played gigs and I sang the lion share of songs. It wasn't until around 2008 when my two bandmates left the band. We had picked up my musical partner by chance before the boys departed. At this point the OMT band started adding vocal harmonies and our fearless leader has generated and managed our current gig schedule. We get to play with the most amazing group of musicians' we could ever hope to play with.
Dave Benziger
Dave started taking guitar lessons in 6th grade. After quitting fairly early on (because he was a little baby who didn't like the owes his fingers got from the 2 minutes of practicing he did each week), he finally realized how much playing the guitar meant to him. It's been his love and his life ever since.
He started playing bar gigs in high school and continued doing so when he enrolled at the American Conservatory of Music in Chicago. Towards the end of his first semester, he was offered a job playing in a band 2-3 nights a week. When he asked his teacher/mentor if he should continue his education instead of taking the gig, his teacher reminded him that there would always be time to learn, not necessarily time or opportunities to work by playing music. Since then, Dave's been playing in bands (along with teaching guitar lessons) full-time. Just ask the IRS. Dave has written, recorded, and released 3 solo guitar-instrumental albums, and an album in 2005 with some of his friends in their band, BUMP. The CD was recorded at the legendary Sunset Sound Studios in Hollywood, California, and was produced by one of Dave's guitar heroes/mentors Carl Verheyen (TV & Movie session guitarist and guitar player for the band Supertramp). In 2009, Dave was selected from over 2,000 worldwide entries to be a Top-10 finalist in Guitar Player Magazine's Guitar Superstar competition. Dave likes movies, pizza, German Shepherds, and long walks on the beach (with his metal detector, searching for his car keys). Dave's turn-offs include rude people, and guitar players who don't tune their guitars.
Bill Walsh
Bill grew up in the Detroit area listening to big band, Motown and 60's and 70's rock and roll. He is a self taught bassist and joined his first band in the 9th grade playing the junior high and high school circuits. He was lucky to team up with composer and guitarist Mario Resto and his brother, Grammy and Oscar winning Luis Resto to form the jazz fusion band Boy Smiling, performing in the Detroit area in the mid-70s. He also performed with former Salem Witchcraft front man Arlen Viecelli and Mario Resto in a group called Poison. Poison was an extremely talented band musically and vocally and were well received throughout Michigan and Ohio in the late 70's. Bill considers himself fortunate to have shared the stage with Albert Collins at the Ann Arbor Jazz and Blues fest as well as preforming with Luther Allison. " I am humbled to be able to fill in for Jay when he is unable to make certain OMT gigs, I can only hope that I do a decent job of filling his shoes."
Bob Erickson
Groove Master: The Rhythmic Odyssey of Bob Erickson
Bob Erickson, a virtuoso bassist renowned for his impeccable timing and mastery of solid bass lines, has carved a distinctive niche for himself in the world of music. Bob has forged a remarkable career as a rhythmic powerhouse, anchoring bands with his pulsating bass grooves and seamlessly synchronizing with drummers. Bob Erickson discovered his passion for music at an early age. Inspired by the classic sounds of rock, funk, and blues, he gravitated towards the bass guitar, recognizing its pivotal role in shaping the rhythm and foundation of a song. His deep appreciation for solid bass lines and their synergy with the drums sparked a lifelong dedication to mastering this fundamental aspect of music. As he honed his skills, he drew inspiration from the legendary bassists who had left an indelible mark on the music scene. Among them, Jack Bruce's melodic approach, John Wetton's powerful bass lines, and Mel Schacher's rhythmic precision profoundly influenced his style. Embracing their techniques while developing his unique voice, Bob Erickson began to captivate audiences with his ability to elevate a song through rhythmic innovation. With a relentless pursuit of musical excellence, Bob immersed himself in the local music scene, collaborating with various bands and musicians. His reputation as a groove-centric bassist quickly spread, and he became sought after for his ability to create a strong foundation while infusing the music with tasteful improvisations and soulful solos. Bob Erickson's dedication to his craft and meticulous attention to detail propelled him towards new opportunities. He eventually settled in with one of the most popular tribute ensembles in Chicago's music scene, Naperville's own OMT.