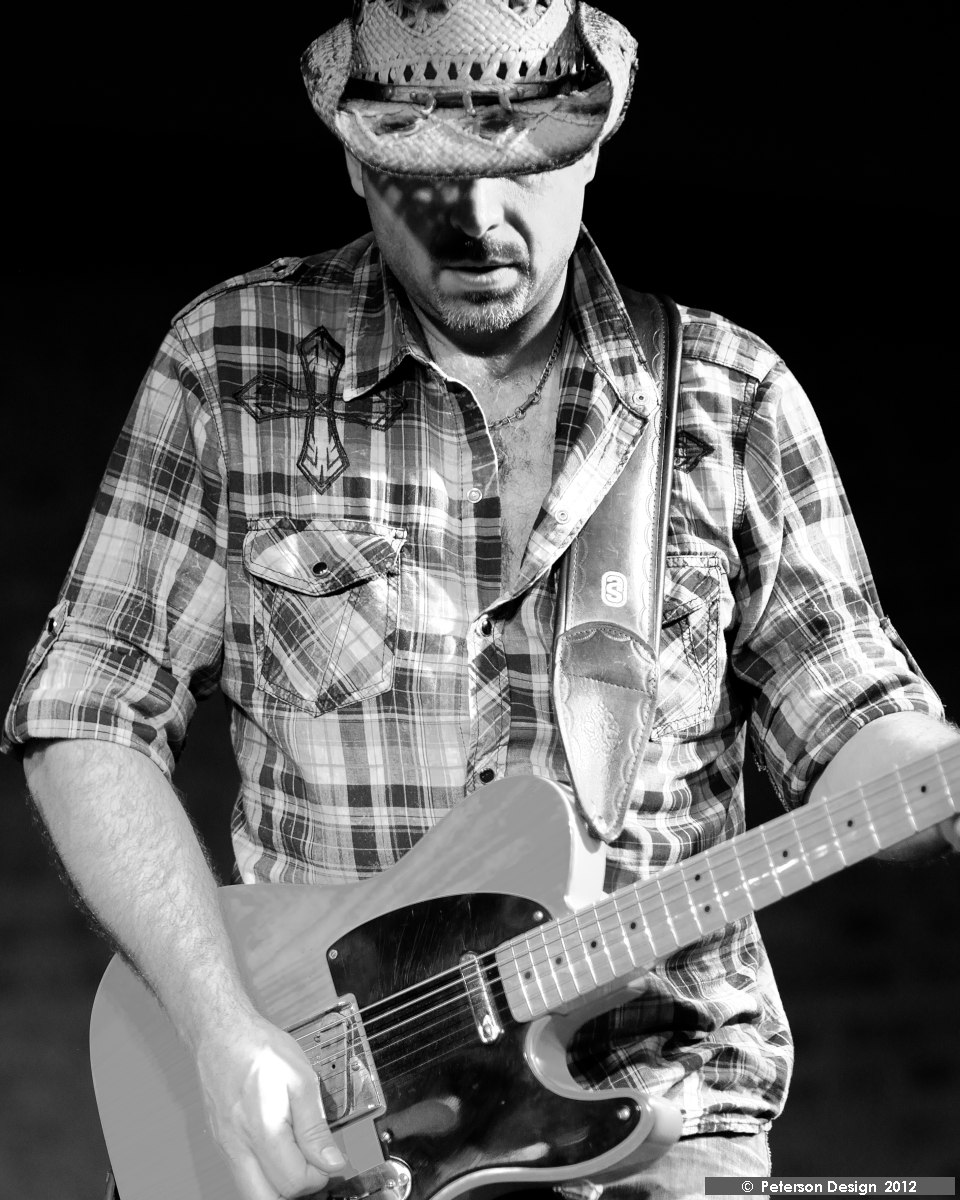 Mike Aquino
– Mike's guitar playing has been quoted as "going from country to jazz to rock to blues often within the same phrase". He started playing guitar at the age of 8 and hasn't looked back since. A graduate of both the College Of DuPage in Glen Ellyn, IL with Associates of the Arts and a Bachelors Degree from Roosevelt University's Chicago Conservatory of Music in Music Education and Jazz Performance, proves Mike has taken his journey in to the music field very seriously. After graduating college in the top 5% of the nation in music education, Mike soon hooked up with Grammy Award winning songwriter Jim Peterik. Since their first meeting Mike has been Jim's first call guitarist in the studio and on the road for the last 10 years. Mike has also gone on to be the first call session guitarist at a number of studios in the Chicago-land area staking his claim to thousands of hours of session experience and hundreds of recording. Mike has shared the stage and studio with such artists as Johnny VanZant (Lynrd Skynrd), Don Barnes and Donnie VanZant (38 Special), Henry Paul (BlackHawck/The Outlaws), Dennis DeYoung, Jimi Jamison (Survivor), Mickey Thomas (Starship), Rik Emmet (Triumph), Kip Winger, Kelly Keagey (Night Ranger) and too many more to list here.
[singlepic id=113 w=240 h=300 float=right]
Dick Kuhn
– Dick was in his first Battle of the Bands in 7th grade. Throughout high school he teamed up with Dave Bickler (lead singer Survivor – Eye of the Tiger) and performed as an acoustic duo at various events. Together they wrote a rock opera (Jamie) and upon request they performed the piece for an assembly for the entire school. Dick studied music theory at Bradley University and advance guitar with the Berkley School of Music in Boston. He is a tenor in the Angelus Choir at SS Peter & Paul and in addition to performing with OMT, performs acoustic sessions either alone or with band members or friends or his singer-wife, Mary.
Jason Trtan
– Jason is a professional bassist and instructor, he has a music degree from the legendary Berklee College of Music in Boston. Jason has played with a number of top Chicago bands including the "Kimi Hayes Band", The Irish group "Plough Boys" and the country band "Lucky Town." Jason plays not only rock and indie rock, but also most other genres including, but not limited to jazz, country, Irish folk and blues. Jason is also a recording engineer. One of his major accomplishments was his engineering of works by Brian Wilson and playing bass on one of the works.
Dave Benziger
– Dave started taking guitar lessons in 6th grade. After quitting fairly early on (because he was a little baby who didn't like the owies his fingers got from the 2 minutes of practicing he did each week), he finally realized how much playing the guitar meant to him. It's been his love and his life ever since.
He started playing bar gigs in high school and continued doing so when he enrolled at the American Conservatory of Music in Chicago. Towards the end of his first semester, he was offered a job playing in a band 2-3 nights a week. When he asked his teacher/mentor if he should continue his education instead of taking the gig, his teacher reminded him that there would always be time to learn, not necessarily time or opportunities to work by playing music. Since then, Dave's been playing in bands (along with teaching guitar lessons) full-time. Just ask the IRS.
Dave has written, recorded, and released 3 solo guitar-instrumental albums, and an album in 2005 with some of his friends in their band, BUMP. The CD was recorded at the legendary Sunset Sound Studios in Hollywood, California, and was produced by one of Dave's guitar heroes/mentors Carl Verheyen (TV & Movie session guitarist and guitar player for the band Supertramp).
In 2009, Dave was selected from over 2,000 worldwide entries to be a Top-10 finalist in Guitar Player Magazine's Guitar Superstar competition.
Dave likes movies, pizza, German Shepherds, and long walks on the beach (with his metal detector, searching for his car keys). Dave's turn-offs include rude people, and guitar players who don't tune their guitars.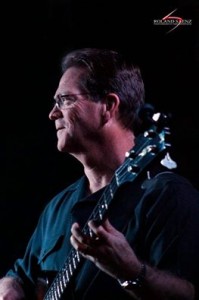 Bill Walsh
– Bill grew up in the Detroit area listening to big band, Motown and 60's and 70's rock and roll. He is a self taught bassist and joined his first band in the 9th grade playing the junior high and high school circuits. He was lucky to team up with composer and guitarist Mario Resto and his brother, Grammy and Oscar winning Luis Resto to form the jazz fusion band Boy Smiling, performing in the Detroit area in the mid-70s. He also performed with former Salem Witchcraft front man Arlen Viecelli and Mario Resto in a group called Poison. Poison was an extremely talented band musically and vocally and were well received throughout Michigan and Ohio in the late 70's. Bill considers himself fortunate to have shared the stage with Albert Collins at the Ann Arbor Jazz and Blues fest as well as preforming with Luther Allison. " I am humbled to be able to fill in for Jay when he is unable to make certain OMT gigs, I can only hope that I do a decent job of filling his shoes."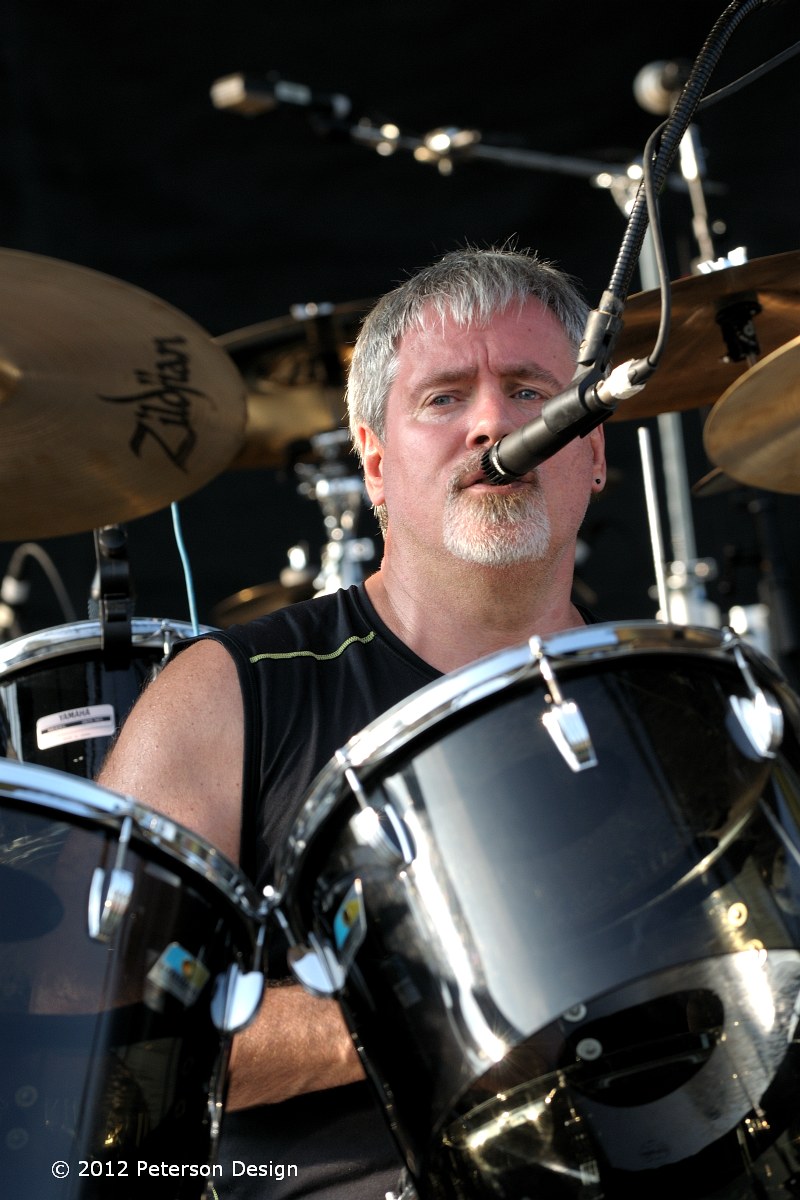 Bobby Carroll
-For me it all started in '65 in Townsend, Maryland playing a Ludwig silver sparkle snare drum for my grade school band, learning the basics. I had a chance to play a real drum set around that time and my dream began. I remember playing to an old Simon and Garfunkel record on that kit. But my inspiration came by way of the old Hawaii Five O theme song and a little song called Dizzy. I remember hauling my snare drum to school and to friend's houses and playing along best I could, to those songs. Back then that snare drum in the case seemed huge. That is part of the deal about being a musician, learning to play and hauling your stuff from place to place, plenty of repetition. Our family moved back into Naperville in '68 but we visited family members who lived in the Chicago land area every summer. I was born in Chi-town, but really kind of grew up in grade school on the east coast. Well never really grew up. That's why I still play drums. I am not ashamed to say but I was a big fan of a TV band, not to be mentioned in my bio, but any time I saw a drum set it inspired me to want one and that show had one every week. I would throw together anything that sounded like a cymbal or a tom-tom. I could bang on my desk like a monkey. But I would bang on anything to keep the beat of a song. My dad was my hero. I convinced him I was going to keep playing drums, not like my siblings whom quit all of their instruments. He drove me to some suburb to buy my first used drum set. Yeah! My dad also supported me in many other aspects of my life, to that I dedicated any small successes I have conjured up through the years.
Growing up in Naperville in the '70's I met many musicians and joined many bands. The names elude me, but it was never really about a name, just jamming with friends. It reminds me of the story my Italian grandfather would tell me of his early days when he too was a musician. He played accordion. He would sit me on his knee sometimes sing Italian songs and tell me how he would meet up with his friends and play Italian songs. They would progress to each musician's house until they ended at the last house and a party ensued. How fun and how ironic when I think of how many times I did the same thing in my life. You know I did have days where my sisters would come down stairs and tell me to "play something else" or to "shut up, you're too loud" or "hey, you sound like crap". I had headphones on, so all they would hear is drums, I would hear the music. But they didn't discourage me. That is when I was really into the band Chicago. Their drummer Danny Seraphine, for all intensive purposes was my drum teacher. I would play their songs and repeat his rolls and accents over and over. I loved his somewhat jazz style with a rock beat. He was my major inspiration later on. I have had other recording artists inspire me as well, the likes of Mick Fleetwood, Carl Palmer, Steely Dan's drummer, and bands with drummers I don't remember their names. I think all drummers, recorded or live, gave me a little something each time I heard them play. But for the most part a good beat was something to imitate. So as I write I hear Danny Seraphine come on the radio in the back ground, how funny. Thanks Danny!!! I was never trying to be a recording artists, or a song writer, I just copied other songs and tried to duplicate what their drummer was doing the best I could. Learn their songs and go out and play at a bar or party. Sooner or later the sound becomes your own. I just love playing my drum kit, either with or without accompaniment. I finally met some musicians that were a bit older than I was, through my dear friend, Larry Mazza. I seemed out of their league, but for the most part I hung in there with my two musician brothers for the better part of 30 years. I learned plenty. We opened for a few big acts and played many shows. And not to forget, moved all of our gear for years as well.
At the beginning of the One More Time band we had a few singers and the boys and I sang a song or two. With a few critical singing members leaving the band after a good career start we had to pick up the vocal slack. Having that need we all tried our hand at singing. Somehow having the lyrics on a music stand nearby made it easy for me to read, sing and play my drums at the same time. My vocal contribution started around late '83. That's when I fell into another slightly known skill. I could sing and play at the same time. It's not quite the stand up front man singer most bands used, however it was effective and with the desire to play gigs we needed it. It seemed I was singing the lion's share of songs during our transition.
Much later than I wished, we reintroduced my newest brother in arms to the One More Time family, Dickie Kuhn. DK played with us years earlier for a party. As I recall it was nice to have someone else in our band after many years never trying out new members. After the party I didn't see him (DK) for years. About 4 years ago our guitar player had an idea to include him on some songs for his daughter's wedding. I remember, the songs had some real vocal and harmony requirements. By this point in my career, I was the singer without any harmonies. For me, DK changed all that. Since his involvement and now valued membership in the band as well as his friendship I have learned and am still learning from his talents as a musician and singer. He has taught me and guided me to be a better vocalist, at times a better me. He is a major reason the band has grown vocally. Respectfully, my two brothers in music and mischief, Rob Steininger and Tom Schlueter have departed willfully from OMT, formally One More Time, to pursue other musical interests. Bless them for all we have been through and learned together. For the faith they had in me in the beginning and maybe still have for the OMT band to continue. The adventure goes on with DK and me. He is my new inspiration. We work hard to bring new songs for our shows and for ourselves. He has something new for every rehearsal; we work hard and collaborate on song arrangements and harmonies. For the most part we forget what time it is during practice. As of late, we have dabbled into song writing. I know that each year our big shows give us thrills and drive us to be the best we can. I am a lucky person to have such a hobby, filled with great shows and can even say we have a fan base. Hope to see you at our next show and thanks to everyone past and future whom has supported us to continue. I want to mention that DK is not my only inspiration. I have a wonderful family, friends, and two beautiful daughters, Lindsey and Tawny that make me feel loved.